Fall Clean Up
Call Today for a Quote!
Fall has arrived, and with it comes a long list of tedious landscape cleaning. You must take care of your landscape maintenance needs before the winter months arrive, as the cold and snow make it almost impossible to clean! Instead of taking on the hassle of fall clean-up, let your Northeast Ohio experts at Saiga Solutions LLC handle it for you. Read below a list of the must-need fall clean-ups, and contact us today to schedule an appointment.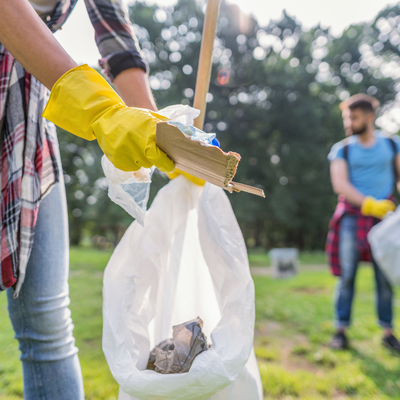 Leaf Clean Up
One of the most annoying things about fall is all the leaves that create a mess in your landscaping. As soon as you clean them, they come right back! Let us handle the frustrating task for you, as you can book our team to arrive at your property on a certain schedule so that your landscape can stay clean at all times.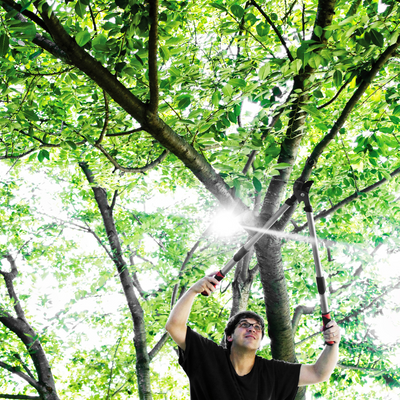 Tree Trimming
Fall is the perfect time for tree trimming as most of the leaves on your trees will no longer be there to disrupt! This gives the team at Saiga Solutions the opportunity to trim your tree as best possible, as we will have a better indication of your tree's condition and needs. Rest assured that we will clean your landscape as best as possible after the service.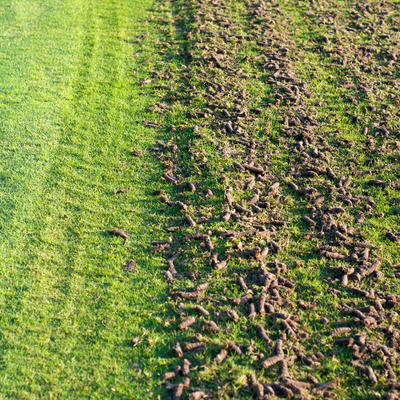 Aeration
Aeration is the process of introducing air into your yard, which is important for establishing a healthy landscape for next year. Aeration is the single most important factor in controlling soil compaction, which occurs when soil particles are pressed, reducing the space between them. Compacted soil offers a reduced rate of water infiltration and drainage, creating a decline in root and shoot growth. Overall, this service allows water and nutrients to penetrate through the dense soil for a healthier lawn.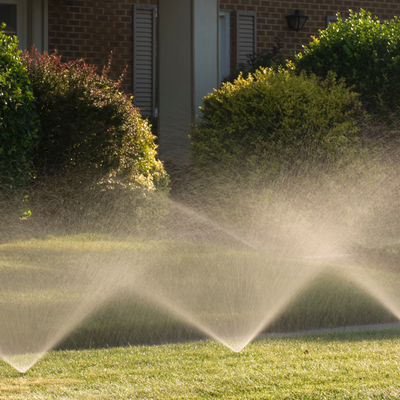 Sprinkler Blowout
As the days get colder and there is less need to water your lawn, sprinkler blowout can ensure that you do not waste water and money on leaky sprinklers. A sprinkler blowout is the process of pushing pressurized air throught the sprinkler lines, expelling all remaining water from the pipes. This prevents water from freezing inside the pipes, corrosion, rot, and bursts.
Saiga Solutions LLC is here to help take care of your fall clean up needs. Avoid the hassle of completing landscaping cleaning on your own, as our team of experienced and knowledgeable professionals can take care of all that for you. Contact us today to book your appointment!