EXTERIOR CLEANING SERVICES
YOUR HOME OR BUSINESS IS DIRTIER THAN YOU THINK!!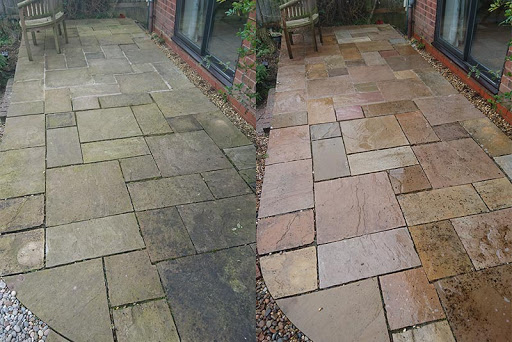 Professional Pressure Washing Services
At Saiga Solutions, we offer a wide range of exterior building cleaning services. Our goal is to help our clients with all types of maintenance and repair projects with professional pressure washing services.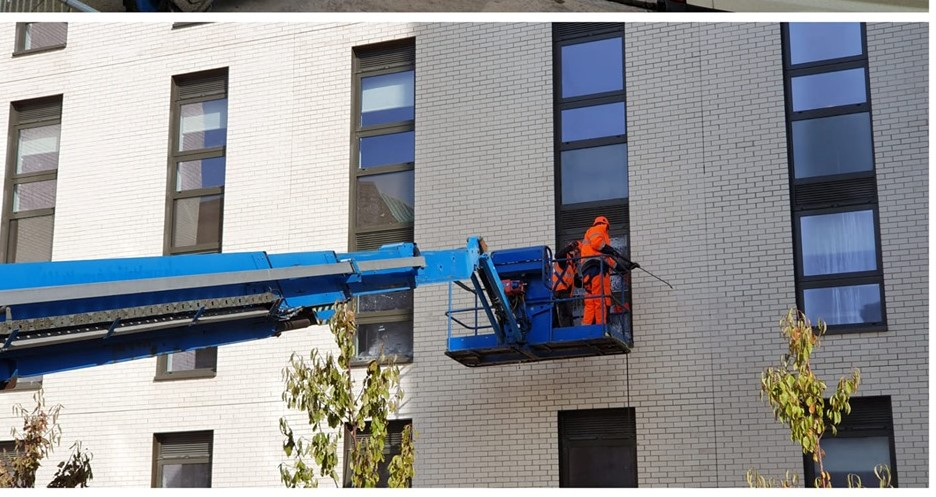 What We Offer
Roof cleaning
Rust/stain removal
House washing
Driveway & surface cleaning
Deck & fence washing
Gutter cleaning & brightening
Window cleaning services
HOA Community cleaning
Commercial Condenser Cleaning
POWER? PRESSURE? SOFT? WHICH ONE IS BEST FOR YOU?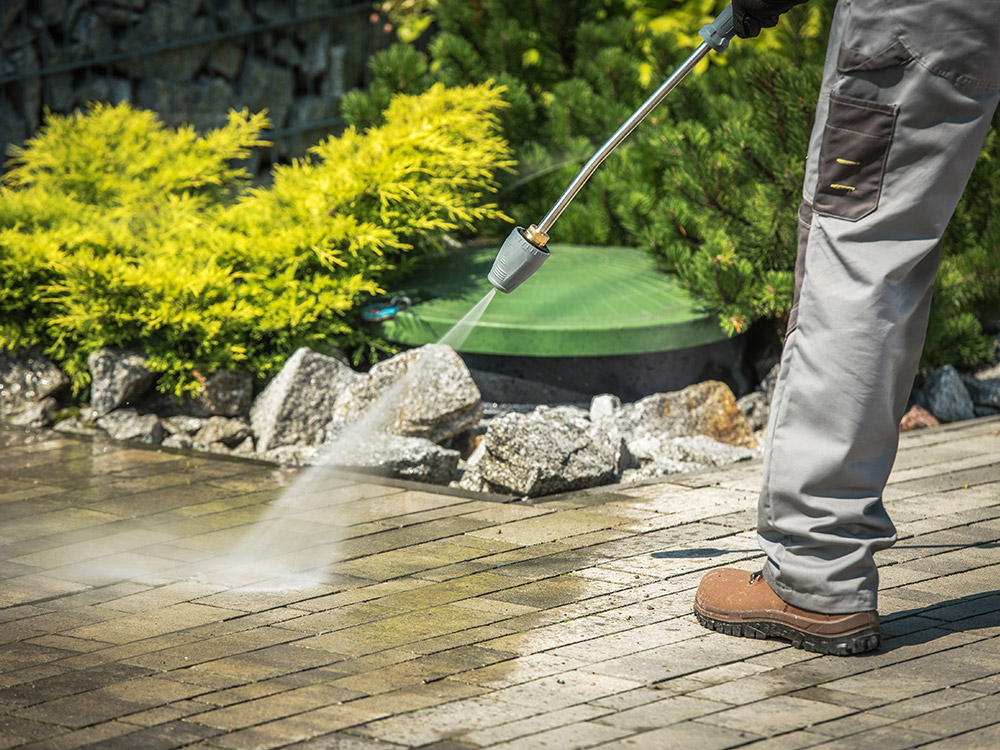 Power Washing
Power washing utilizes the same idea of blasting water at a high pressure, only with hot water. This sets power washing apart because the hot water not only acts to sanitize surfaces, it is also superior at breaking down organic materials.
Power washing machines are usually heavier duty machines, as well. You can acquire a professional-strength power washer, but you should leave this to those who are professionally trained to use them. These are extremely dangerous to you and your property without the correct training or knowing the correct practices. Power washing is mainly used on the following:
Driveways
Stone Walls
Bricking
Rough Concrete
Some Asphalt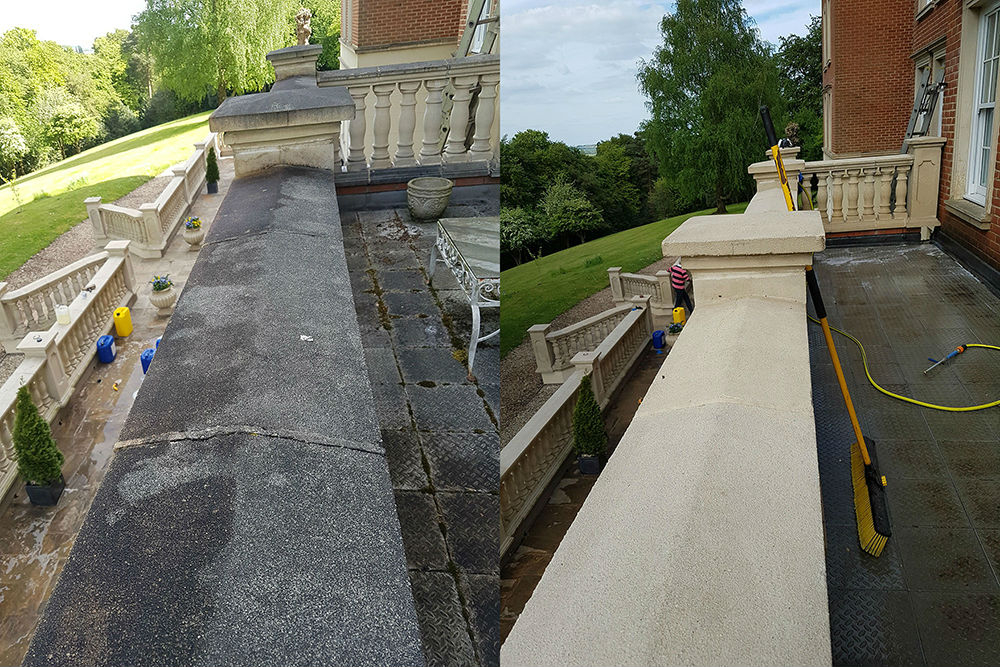 Pressure Washing
Pressure washing is an extremely effective home solution to cleaning various surfaces of the home. Pressure washers don't heat up water. Water is being pushed out at such a high rate, it can cut through a finger to the bone in a split-second. It can also do stuff like carve a pumpkin or descale a fish.
Special care must also be taken when pressure washing home sidings. You need to be at the correct distance to avoid wearing down vinyl siding, wood shingles, and so forth. If not used correctly, you could cause what we call "etching". This is when you leave what looks like streaks or lines in the siding material due to too much pressure being concentrated in one spot for too long.
Pressure washing is mainly used on the following:
Decking
Stone Pathways
Patio Furniture
Anything that is hard but has deep grooves that allow dirt to be embedded is a great candidate for pressure washing.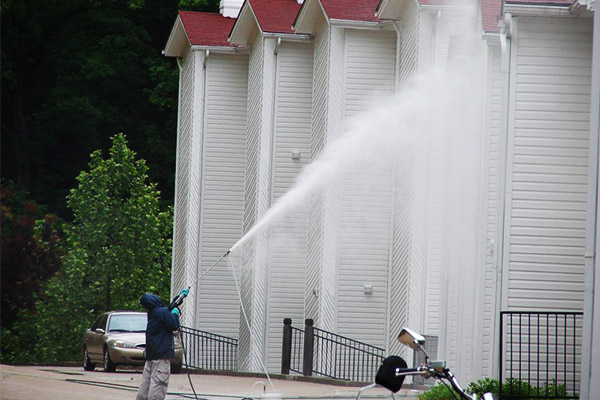 Soft Washing
Now, you may be thinking that soft washing has nothing to do with pressure washing. Ironically, pressure washers are used to soft wash, but they are modified to lower the PSI, or pressure per square inch.
Soft washing is done using no more than 700 PSI for rinsing or cleaning application. The tip of the pressure washer is replaced with one that widens the spray, dropping the point of pressure. On top of this, soft washing utilizes special cleaning solutions to break down dirt and organisms living on surfaces.
These cleaning solutions are eco-friendly and will not strip protective coatings on your home's exterior. Soft washing methods are preferred in a variety of situations over pressure washing and is our preferred way of cleaning homes and businesses. Soft washing is also the only method of cleaning that does not void any type of warranties on roofing materials.
Soft washing is recommended for soft surfaces, such as:
Cedar shake siding
Wood panel siding
Areas around rooted plants
Stucco and Coquina
Outdoor wood furniture
Screens, Enclosures, and Lanais
Vinyl Siding
Shingle, Tile, Slate, Cedar Shake, and Metal Roofs